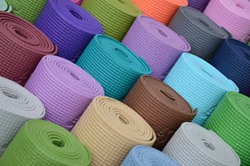 These Hybrid mats combine the best of eco-friendly and traditional mats. They are better for the environment and your health than traditional PVC mats with long lasting performance. The mesh scrim (the "skeleton" of the mat) is made from 100% recycled polyester, which contributes to its longevity and strength.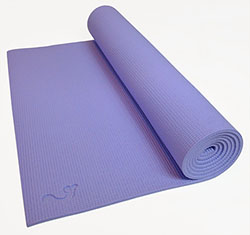 The Hybrid Mats do not contain phthalates or heavy metals, and the method of production is completely non-toxic and latex free.  The wrap covering this yoga mat is made from eco-friendly POF (Polyolefin), which is a poly resin and completely bio-degradable. The sleeve insert is also printed with soy-based ink. A long-lasting, high quality, affordable, and no nonsense yoga mat for every type of yoga. 

Each Barefoot Hybrid Eco Mat includes a 14.5″ Black Striped Stretchy Mat Strap.  Dimensions: 24″ x 68″  

Before use, we recommend wiping down this mat with a wet terry cloth towel to clean off any factory residue for better traction. 


PRICE:
1/8″ (4.0 mm)          $28.95
1/4″ (8.0 mm)          $38.00
Share and Enjoy